My love for travel started at a very young age.  Every time my dad would say he was going to see his travel agent, I gladly tagged along.  I vividly remember the excitement I felt when I knew we were going on a trip!  Our family trips were back to South America, Venezuela and Brazil to reconnect with our family.  We also visited Disneyland and Disney world. These vacations strengthened our family bonds and our spiritual and emotional wealth both on an individual a collective level.
I've been in the travel industry since 1994 and have had the incredible opportunity to work in some of travel's most exciting arenas. I've worked abroad as a destination representative in the beautiful Dominican Republic, managed eco-tourism projects in Ecuador, and have worked as a Reservation Manager for three of the Disney area Hampton Inns.
I have lived and traveled extensively throughout South America, the Caribbean, Europe, and the US. I am a travel designer and thanks to my years in the travel industry, I've built an excellent rapport with our travel suppliers ensuring a fantastic partnership to flawlessly bring your dream vacation vision into reality!  In addition,  I am fluent in four languages which means the details don't get lost in translation.  I am passionate about helping others fulfill their travel dreams and I look forward to working with you to plan the next vacation/destination wedding!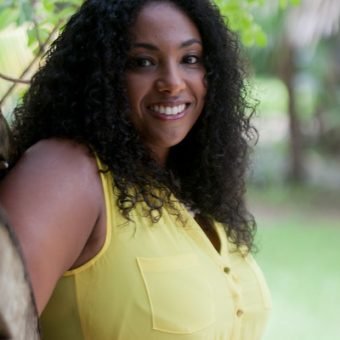 Travel is her passion!  Senait is an avid traveller who has visited more than 30 countries. If she is not travelling herself, she is focused to help others get out and explore this big, beautiful world. She believes in building valuable relationships by providing a premium travel planning experience and connecting you to your desired destination.
With over 10 year's experience , she loves planning honeymoons, customized trips and destination weddings. She is meticulous, thorough and organized with a flair for finding the perfect fit for her clients' travel dreams.
Her guests love reaching out to her because they have benefited from her steady willingness to go beyond making complicated planning and booking look easy, finding the best possible deals available with preferred guest-level treatment and in-depth destination knowledge and research. She's also quick to turnaround unforeseen mishaps.
Senait specializes in the Caribbean, Europe, Asia and Africa.
I have a true passion for travel. As I am coming home from a destination, I find myself thinking, "Where can I go next?" I feel the best version of myself when I am travelling. Being "away from it all" allows me to really focus on the moments, the sounds and the beautiful scenery. With each escape I come back with a stronger connection with those I have traveled with and an appreciation for the lives of the locals in the destination.
I have been a travel designer since 2013. I found my passion in the Caribbean islands. I have fallen in love with St. Lucia, Bahamas, Grenada and the Grenadines, Costa Rica, Punta Cana, Cuba  and Mexico. (including Riviera Maya, Cancun, Puerto Vallarta, Mazatlan, Cabos San Lucas).I make it a priority to travel multiple times each year to visit destinations and resorts to experience and indulge in all that they have to offer. This allows me to match the best destination for my clients. I take many classes and courses and attend many seminars to increase my knowledge of travel destinations. It is important to constantly keep updated on changes, renovations and new resort openings that are taking place. I feel this is imperative in helping my clients determine which destination suits them best.

Unforgettable Escapes has been awarded.